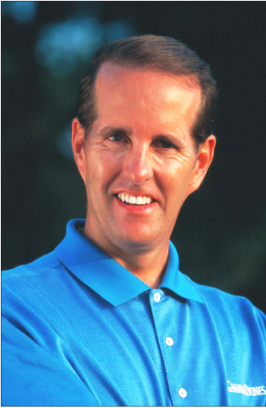 About Brad
As a Golf Magazine Top 100 Teacher and a PGA Master Professional in Instruction, Brad has a unique and extraordinary knowledge of the game and the golf swing. He communicates this knowledge effectively to all levels of golfers. He demonstrates an unfailing dedication to helping his students improve their abilities and the enjoyment of the game. Brad's keen eye for detecting faults and his ability to prescribe clear solutions allows him to correct the cause of the problem. His mission is to help his students become their own best teachers by achieving their short-term goals with an eye on producing long-term results. Brad works with his students to develop control of the ball. By giving cause and effect analogies, coupled with hands on examples, he and the student can create a relationship that will produce positive results.
As a six-time Tennessee PGA Teacher of the Year, a Golf Channel "Golf Academy Live" and "Your Game Night" instructor, in addition to being a contributor to Golf Magazine, Sports Illustrated, Golf Digest, USA Today and PGA Magazine, Brad has worked with players of all abilities, from beginners to PGA Tour Players. His trademark "Staying on Plane" philosophy attracts golfers from across the United States and abroad.
His Commitment:
Brad Redding owns and operates Brad Redding Golf at The International Club in Myrtle Beach, South Carolina. Brad Redding Golf Is all about helping every golfer of every age and level to get the most enjoyment out of their game and reach their goals. As a expert in player development he brings a dynamic and compelling experience to all his instruction programs. What makes his approach so different? Simply put he will make you your own best teacher. How do you do that? Helping you understand why the golf ball does what it does. The golf ball is your best source of information in improving your full swing, pitch shot, bunker shot, chip and putt. Brad is much more that an instructor/coach. He is golf ball improver. His goal is to always improve what the golf ball does and to help his student understand what to do to get the golf ball to do something better, do it more often and for the bad shots not to be so bad. Whether you are looking for a private lesson or a 3 day school Brad has the ability, experience, knowledge, communication skills and technology to help you take your game to a higher level.
Teaching Philosophy
My objective in teaching the game of golf is to help my students improve their skills and develop their abilities. I feel an obligation to show a student how to benefit best from a lesson. The student will know and have an understanding of what will occur during the session. They will be given reasons for my suggestions and instruction for change. To quote the great Ben Hogan, "Don't simply tell a player what he is doing wrong – that's not much help. You must explain to them what they ought to be doing, why it is correct, and the results it produces. Then work like the blazes to get it across so they really understand what you are talking about." I approach all our lessons clinics and schools with this enthusiasm and dedication.
My approach to teaching is to present a complete golf education that is plan based on making the student their own best teacher. I focus on improving what the ball does. What the golf ball does is my best source of diagnosing a golf swing, pitch, bunker shot, chip, or putt. My swing model is based on the Swing Plane. The swing plane determines where the ball goes, how much ground you hit and what part of the clubface the ball hits. What you do with your body are the fundamentals that you to swing the club "On Plane." Detailed evaluation of the student's game allows me to improve the area that suffers the most.
All instruction is tailored to the player's personal goals, physical abilities/limitations, and knowledge of the game.
To book a lesson or school with Brad call him at 843 655-4720 or at Dead Horse Lake Golf Course (865) 693-5270. If you have any questions about the programs you can email brad@bradreddinggolf.com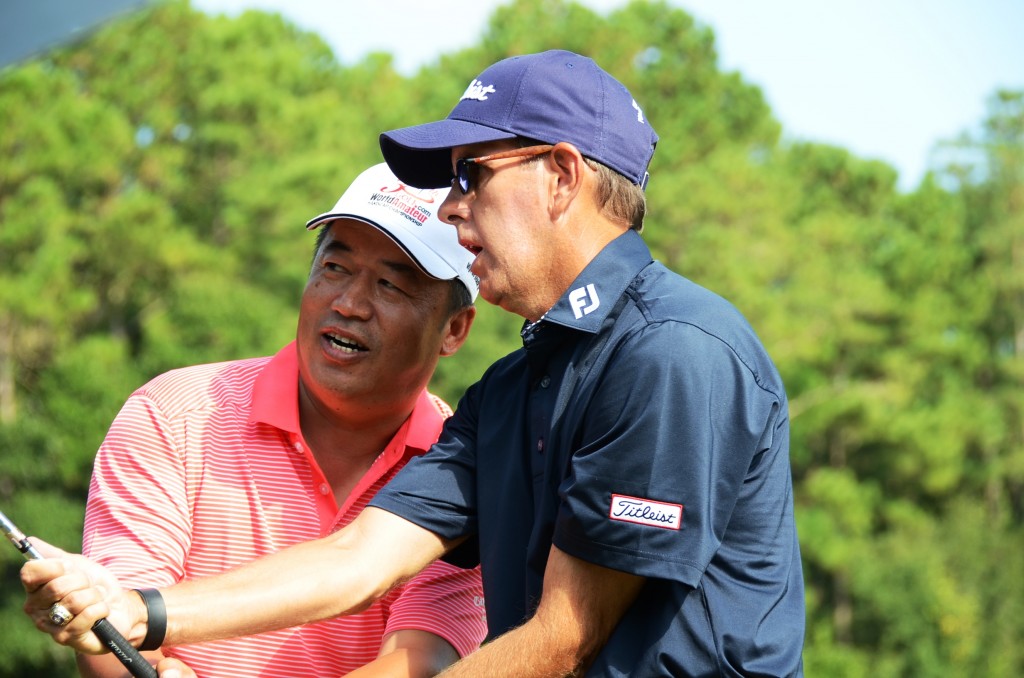 "I don't simply teach you how to hit a golf ball, I coach you on how to play the game of golf."